Shevet Achim Award Honorees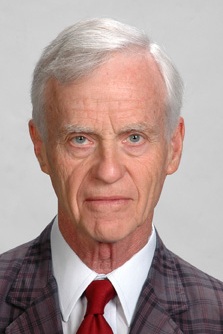 Franklin Sherman is Founding Director of the Institute for Jewish-Christian Understanding of Muhlenberg College, Allentown, Pennsylvania. He began his teaching career at the School of Religion of the University of Iowa, teaching subsequently at Mansfield College, Oxford, England, and for 23 years at the Lutheran School of Theology at Chicago, where he served for ten years as Dean. He has been a visiting professor at Northwestern University and the University of Chicago as well as academic institutions in Switzerland, Israel, Zimbabwe, and Japan. His undergraduate degree is from Muhlenberg College and his doctorate from the University of Chicago. He is an ordained minister of the Evangelical Lutheran Church in America, and served for many years as chair of its Consultative Panel on Lutheran-Jewish Relations.
Dr. Sherman is author of The Promise of Heschel, a study of the Jewish scholar Abraham Joshua Heschel, as well as numerous essays and reviews in the field of Christian-Jewish relations. He edited and provided historical introductions and annotations for the volume of Luther's Works: American Edition that contains Luther's writings on the Jews and Judaism (Vol. 47). His current project is preparing an expected two-volume collection of the most significant statements on Christian-Jewish relations issued by Christian, Jewish, and interfaith bodies around the world since World War II. The first volume was published by Paulist Press in 2011, entitled Bridges: Documents of the Christian-Jewish Dialogue: The Road to Reconciliation (1945-1985).