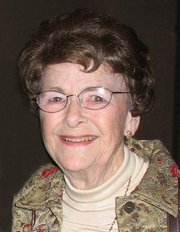 Alice L. Eckardt is Professor Emerita, Lehigh University, Bethlehem, PA, where she taught in the Religion Studies Department for many years. She is a member of the Board, Executive Committee, and Program Committee of the Institute for Jewish-Christian Understanding (IJCU) at Muhlenberg College, Allentown, PA. She was a Senior Associate Fellow of the Oxford Centre for Hebrew and Jewish Studies, and a Visiting Scholar and Visiting Professor there for several years. She was a very active member of the Christian Scholars Group on Christian-Jewish Relations from 1974 to 2015.
The author of many books and articles, she is particularly known for the now classic work co-authored with her husband, the late A. Roy Eckardt, Long Night's Journey into Day: Life and Faith after the Holocaust (1982; rev. 1988). The book was among the first to call for a radical rethinking of the Christian faith in the light of the Holocaust.
Most recently, she contributed "A Protestant Perspective" to both volumes of Franklin Sherman, ed., Bridges: Documents of the Christian-Jewish Dialogue. She also authored, "Has the Holocaust Been a Turning Point in Christian Theology About Judaism?," Steven T. Katz and Steven Bayme, eds., Continuity and Change; and "Founding Father of Jewish-Christian Relations: The Rev. James Parkes (1896-1981)," Studies in Christian-Jewish Relations, 3/1.