The CCJR's 21st annual meeting was held on Sunday, October 23 – Monday, October 24, 2022. It was hosted by the Jewish-Christian Studies Program at Gratz College near Philadelphia, Pennsylvania.
Shevet Achim Award
A highlight of the meeting was the awarding of the 2022 Shevet Achim Award for Outstanding Contributions to Christian-Jewish Relations to Rabbi Burton L. Visotzky, PhD, Director of the Milstein Center for Interreligious Dialogue
and Appleman Professor of Midrash at Jewish Theological Seminary.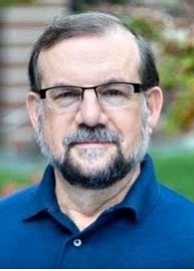 Professor Visotzky is the author of ten books, editor of seven other volumes, and has authored over 125 articles and reviews. His book, Aphrodite and the Rabbis: How the Jews Adapted Roman Culture to Create Judaism as We Know It, was published in 2016. He co-edited the three-volume, 1,000-page compendium, Judaism: I. History, II. Literature, III. Culture and Modernity, published in 2020-21 by Kohlhammer, as part of their distinguished series: The Religions of Humanity.
He has served on the United States Holocaust Museum's Committee on Ethics, Religion, and the Holocaust (2011-19), and was a founding member of the Roundtable of Religious and Faith Based Organization Leaders, advising then World Bank President Jim Yong Kim (2015). Professor Visotzky currently serves on the Steering Committee of "The Plan of Action for Religious Leaders … to Prevent Incitement to Atrocity Crimes," for the United Nations Under-Secretary General for Genocide Prevention. Prof. Visotzky also serves on the United Nations Inter-Agency Task-Force's Multi-Faith Advisory Council. He has been named to "The Forward 50" and repeatedly to the Newsweek/Daily Beast list of "The 50 Most Influential Jews in America."
After testimonials were delivered by Dr. Adam Gregerman of Saint Joseph's University and Dr. Mary Boys of Union Theological Seminary, Rabbi Visotzky gave an inspiring lecture entitled,"The Mitzvah of Interreligious Dialogue."
The annual conference also featured panels discussions of Trends in Episcopalian-Jewish Relations: Liturgy and Israel; the recent Oberammergau Passion Play, recent research by early careers scholars of Christian-Jewish relations, Jews and Evangelical Christians. For more details see the Report on the Twenty-First Annual CCJR Meeting.