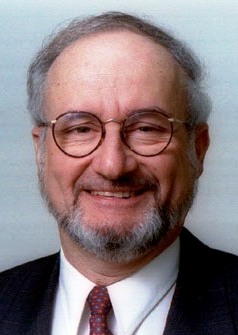 A. James Rudin is Senior Interreligious Advisor for the American Jewish Committee. He had previously served since 1968 as the AJC's interreligious affairs director.
He is past Chairman of the International Jewish Committee for Interreligious Consultations. He has participated in meetings with Pope John Paul II at the Vatican, in World Council of Churches conferences in Geneva, and is founder of the National Interreligious Task Force on Black-Jewish relations. A prolific writer, he writes weekly commentary for the Religion News Service and his articles have appeared in "Christianity Today," "The Christian Century," and "Eternity" magazines. He appears frequently on radio and television as an expert on Interreligious affairs.
His recent books include: Cushing, Spellman, O'Connor: The Surprising Story of How Three American Cardinals Transformed Catholic-Jewish Relations (2011); Christians & Jews, Faith to Faith: Tragic History, Promising Present, Fragile Future (2010); and The Baptizing of America: The Religious Right's Plans for the Rest of Us (2006).