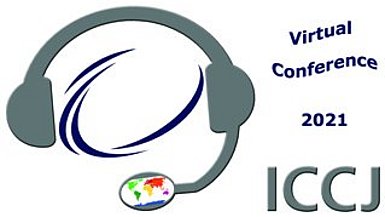 The annual conference of the International Council of Christians and Jews, of which the CCJR is the United States national member organization, is being held online this year from June 20-23, 2021 because of the pandemic. The virtual environment will potentially allow many more people to participate than would be able to travel to an international location. The wide range of times and innovative sessions that will occur are unprecedented.
The virtual conference will have these components that are scheduled to accommodate people in time zones around the world! Many sessions will be offered in multiple languages.
Note: you must register for each individual event.
Three plenary webinars: Click HERE to register for each plenary webinar.

Sunday, June 20th: "If Not Now, When? Reflections on the Common Task of Healing Our Fractured World": Dr. Emmanuel Nathan (Australia) and Rabbi Leah Shakdiel (Israel) [3 am - 4:30 am EDT]
Sunday, June 20th: "Particularity and Universality: Lessons from the Pandemic": Bishop Dr. Michael Ipgrave (United Kingdom) and Rabbi Noam Marans (United States) [12 noon - 1:30 pm EDT]
Wednesday, June 23rd: "Psalms in the Time of COVID: Prayer that Makes Us Human": Dr. Mary C. Boys, SNJM (United States) and Rabbi Dr. Dalia Marx (Israel) [7 am - 8:30 am EDT]



Over 20 interactive workshops offered at times throughout the days of Monday, June 21st and Tuesday, June 22nd. Click HERE for Monday and HERE for Tuesday. Note: you must register for each individual workshop on these days.


Sunday, June 20th: ICCJ's first ever virtual Open House, which frames the two Sunday webinars, offers many entertaining and thought-provoking interactive and multi-media events in a 14 hours program around the globe and around the clock. Pop in and out of individual brief events including reflections from religious and interfaith leaders, meditations, news updates, and games. Further details will be added nearer the date, so check back often.

With your registration HERE you get your free "day ticket" for an unlimited number of visits and a unique opportunity of being both in your home and at the same time in Melbourne, Jerusalem, Philadelphia or Stockholm.