Longest Serving President of Seton Hill Sparked Growth and Development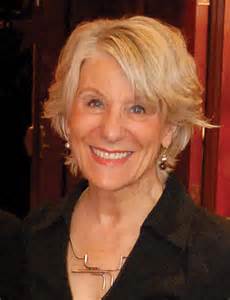 Greensburg, Pa.—JoAnne Woodyard Boyle, Ph.D., Seton Hill University's longest serving president, died on Friday, November 1, 2013. She was considered by her colleagues and friends a talented teacher and visionary leader.
A 1957 alumna of Seton Hill, JoAnne Boyle served as President of Seton Hill from 1987 until her retirement in June 2013. Prior to becoming President, JoAnne Boyle served as professor of English at Seton Hill and chair of the English Department. She was a tireless champion of the liberal arts. She once wrote, "I can't imagine what life would be like without grounding in the liberal arts. Without a foundation in the arts and sciences, people cannot be as effective in the world; they miss the frame of reference that helps them compare and think carefully about a subject. I think there is a hunger in us and a yearning for the knowing of where what we do and who we are fits into a larger picture and the study of the liberal arts provides that for us."
According to Sr. Lois Sculco, Vice President for Institutional Identity, Mission and Student Life at Seton Hill, "JoAnne Boyle was an exceptional teacher. She taught because she was passionate about the subject matter and was deeply satisfied when she found students who shared that passion. And, JoAnne was a fearless leader for Seton Hill. As a visionary and a risk-taker, she opened many doors and helped others see possibilities that otherwise they might not realize were there."
Bishop of Greensburg, Lawrence E. Brandt, who serves as Honorary Chairman of Seton Hill's Board of Trustees said, "Under Dr. Boyle's 25 years of leadership as president, this Catholic, liberal arts university has grown in both its scope and service to the community and the region following in the rich tradition of faith and academic excellence established by its founders, the Sisters of Charity of Seton Hill. We thank the Lord for the years Dr. Boyle lived and worked among us. May she now rest in the Lord's embrace and sing his praises forever."
Sr. Catherine Meinert, Provincial Superior and President of the U.S. Province of the Sisters of Charity of Seton Hill added, "When you spoke with JoAnne, you sensed immediately her commitment to our students, her energy, her wit, and of course, her wisdom. You always wanted to hear more about anything she had to say. She will be missed, especially by the Sisters of Charity who were such an integral part of her life."
The Seton Hill University Board of Trustees designated JoAnne Boyle President Emerita in June 2013. Boyle was the University's first president to receive the title. In June the Board also acknowledged how Boyle, as an educator, affected the lives of countless young people in a profound way. Michele Ridge said, "As a way to celebrate JoAnne's commitment to education, the Excellence in Teaching Awards were named in her honor. The JoAnne Woodyard Boyle Excellence in Teaching Awards will recognize JoAnne's tenure in the classroom by honoring those teachers with a passion for learning and a deep care and concern for their students."
During Boyle's presidency, Seton Hill strengthened its international faculty and student exchange programs, established the National Catholic Center for Holocaust Education (featuring The Ethel LeFrak Holocaust Education Conference), opened a Women's Business Center, a Center for Family Therapy, a Center for Orthodontics and the Wukich Center for Entrepreneurial Opportunities.
Sr. Gemma Del Duca, Co-Director of Seton Hill's National Catholic Center for Holocaust Education in Israel said, "JoAnne Boyle creatively supported the National Catholic Center for Holocaust Education and actively participated in preparing educators to mend our world through understanding and reconciliation."
Boyle received a doctoral degree (Ph.D.) in English from the University of Pittsburgh, a Master of Arts in Teaching (M.A.T.) degree from Harvard University and a Bachelor of Arts (B.A.) degree from Seton Hill. She served as board chair of the Association of Independent Colleges and Universities of Pennsylvania, the World Affairs Council of Pittsburgh, and the International Women's Forum of
Pennsylvania. She was named a Distinguished Daughter of Pennsylvania and later served as president of the Distinguished Daughters of Pennsylvania. Boyle served on the boards of the Economic Growth Connection, Pittsburgh Regional Alliance, the University of Pittsburgh's Board of Trustees and its College of Arts and Sciences Board of Visitors, Westmoreland Museum of American Art and the Honor Board at WQED and was a former board member of the Council for Independent Colleges and Universities, 10,000 Friends of Pennsylvania, Steel Industry Heritage Corporation, United Way of Westmoreland County, and Westmoreland Regional Health System.
A native of White Plains, New York and brought up in Charleston, West Virginia, JoAnne Boyle was born on October 27, 1935. She was a member of Holy Trinity Parish in Ligonier, Pa. Her parents, Josephine and Gordon Woodyard, predeceased her. She is survived by her husband of 55 years, Arthur Boyle, Jr., seven children, Arthur Boyle III, Elizabeth Boyle McDonald, Terrence Boyle, John Boyle, Patrick Boyle, Teig Boyle, Morgan Boyle, and 13 grandchildren. In addition, she is survived by her sister, Nancy Woodyard Chilcoat and brother, Gordon Woodyard, Jr.